Our mission is to make the world a better place, one student at a time, one yoga class at a time.
In our yoga classes, we teach our students the art of relaxation and peace. When we ease away all the physical, emotional, mental tensions in our being and connect to our authentic self; our lives become peaceful which makes this world a better place for everyone we come in contact with.
About Deborah: Founder and Director
I have been studying Hatha Yoga since 1978 and Surat Shabd Yoga since 1985. Because yoga practice has brought me peace and health, I am inspired to share it with everyone who wants a peaceful, healthy life.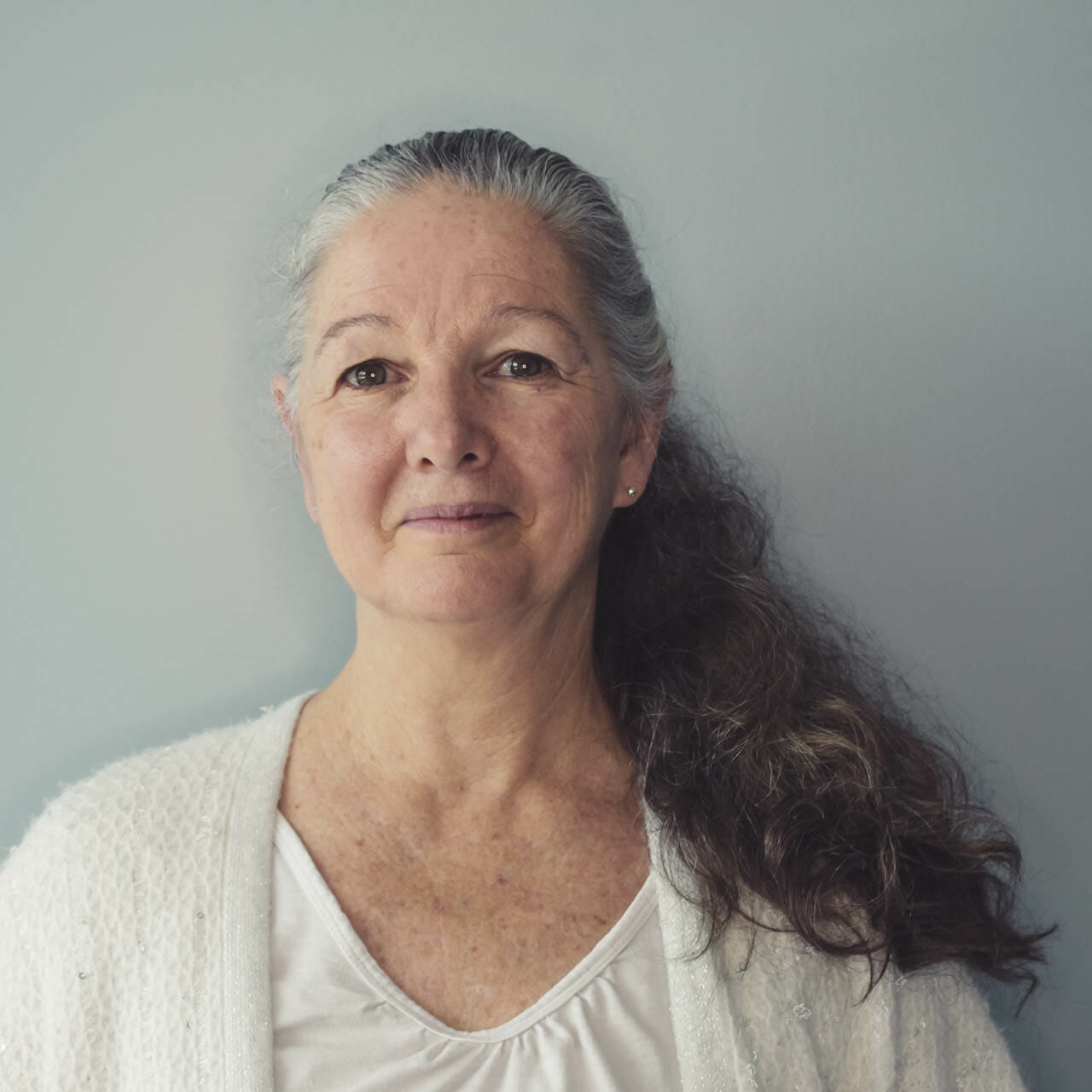 Deborah Bennett
E-RYT 200/E-RYT 500 Certified Yoga Instructor
Founder and Director of Heal Me Yoga and Heal Me Yoga Institute.
Debbie is a lead trainer for the 200- and 300-hour training and trains in the unique Heal Me Yoga style, Chair Yoga, Teaching yoga to children, Trauma-informed yoga and Yoga for other health issues of body and mind.
Meet Deborah
Deborah has been a practitioner of yoga for 40 years. She started doing yoga as a young ballerina to prevent injury from overused muscles.
Deborah has been teaching yoga for over 30 years, studying under Darshan Singh since 1985 the path of inner light and sound. She certified as an Integral Yoga Teacher as an RYT 200 in 2005. She certified in therapeutic yoga and as an RYT 300 in 2016.
Deborah is the lead trainer of both the 200 hour and 300 your yoga teachers training programs at Heal Me Institute. She has the credential of E-RYT 500. She has taught the yoga courses at Germanna Community College since 2003, is a certified Montessori teacher, and holds a paraprofessional counseling certificate.
"Deborah Bennett was an inspiring instructor. Extremely knowledgeable, leads by example and an continues to be a beautiful mentor, even after graduation."
— Kimberly
Biography
Certified in the teaching of Hatha Yoga and a student of Surat Shabd Yoga, Deborah has studied in the United States and India with Integral Yoga Institute and Master Teachers of Surat Shabd Yoga/Sant Mat.
Sant Mat or Surat Shabd Yoga is known in the west as Science of Spirituality.
Surat Shabd Yoga
Sant Darshan Singh is my spiritual Master/Teacher, with whom I received initiation into the inner light and sound. I continue to study the art of Surat Shabd yoga with the current living spiritual master in the Surat Shabd Yoga tradition Sant Rajinder Singh.
---
Meet Our Other Trainers
Students in our yoga teacher training courses benefit from a wide range of perspectives and areas of expertise from their instructors. Below you can get to know some of the people you'll be learning from.
Raama Das
Raama is a lead trainer for the 200 and 300-hour training and trains in the classical style of yoga, Raja Yoga, Pranayama, Trauma-informed Yoga and Yoga for specific health conditions including Anxiety & Depression, Cancer, Heart Disease, Arthritis, and Addiction.
Raama Das, E-RYT 500, YACEP, C-IAYT is a former Director of the Integral Yoga Teachers Association and has been instructing Integral Yoga since 2009. He is a Lead Trainer on the Integral Yoga 200-hour TT at Yogaville and co-presents both the 200 and 500-hour Yoga Alliance program for HealMe Institute in Fredericksburg. Raama is recently accredited by the International Association of Yoga Therapists having studied yoga programs for specific health conditions including Anxiety & Depression, Cancer, Heart Disease, Arthritis and Addiction. He is also certified as a teacher of Intermediate Hatha, Raja Yoga, Meditation, Stress Management, Yin Yoga, Accessible Yoga and Yoga for our Elders. He currently teaches in Fredericksburg at HealMe Yoga & Wellness Center, the University of Mary Washington, Germanna Community College and on the Integrative Medicine program at Mary Washington Healthcare.
Raama has studied and served extensively in the Integral Yoga Teacher Training Academy at Yogaville and is currently working towards ordination as a Minister. In addition, he has participated in many months of deep Tantric and Classical Yoga sadhana at the Scandinavian Yoga and Meditation School in Sweden under the direction of Swami Janakananda.
Jackie Jerndal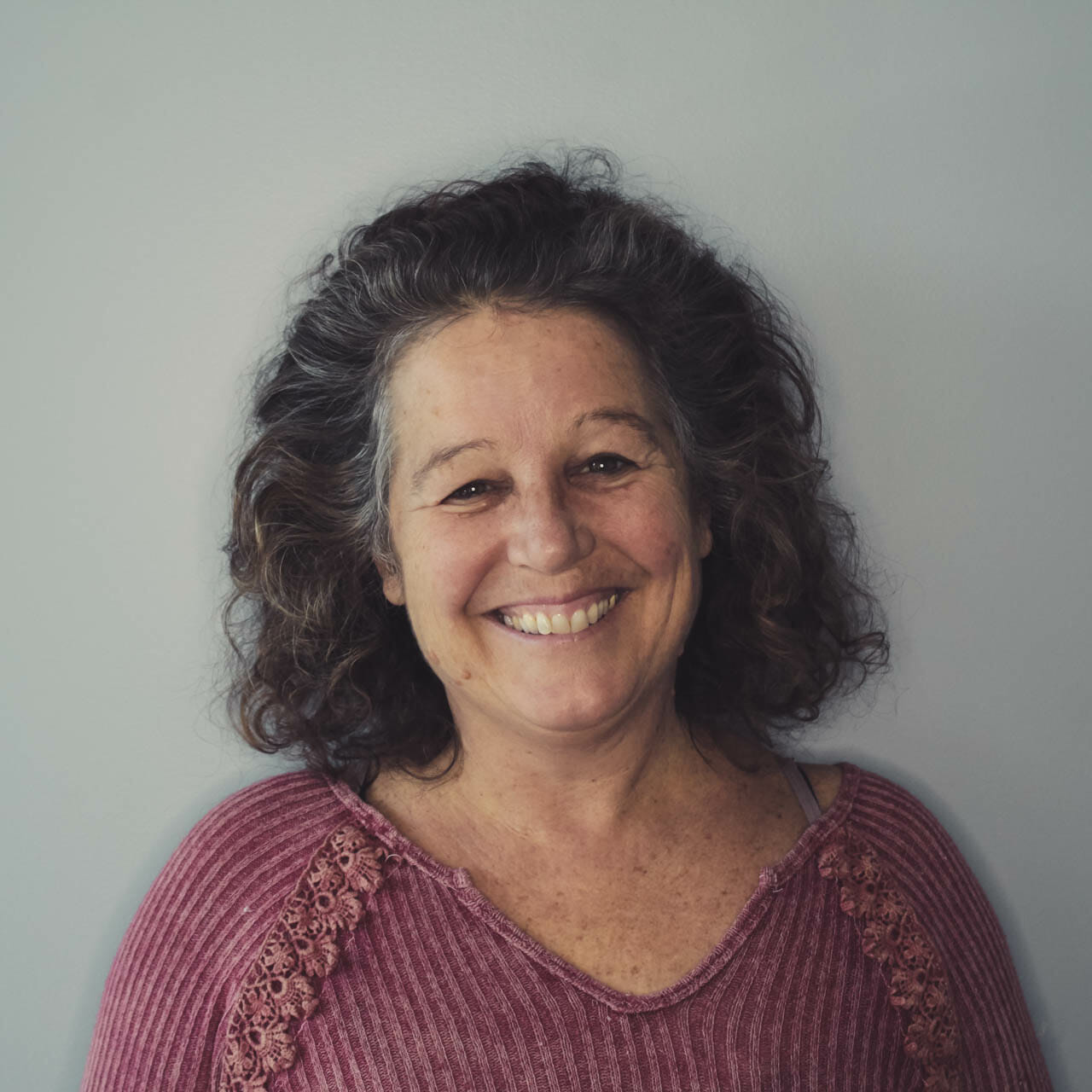 Jackie teaches Restorative Yoga and Mudras.
"I was born and raised in South Africa where I started dancing at age 5. Came to the United States in Late 1987. Here I have studied, dance, physical theatre, Alexander technique, and have been teaching, creative movement, dance, aerobics and yoga since 1989. I am a certified Yoga instructor in hatha yoga, asanas, and pranayama (breathing). I love teaching and my classes have always been an enjoyable mix of all my areas of study that have benefitted my students tremendously. I have been a student of Joyti Meditation since 1988 and this technique of inner reflection, focus, and spiritual awareness has influenced the style of Gentle and introspective Yoga that I teach. "The Secret Garden" refers to the secret garden of love and complete bliss we all have inside and can access it anytime we choose by stilling the mind and becoming one with our spirit."
Fernando Avellanet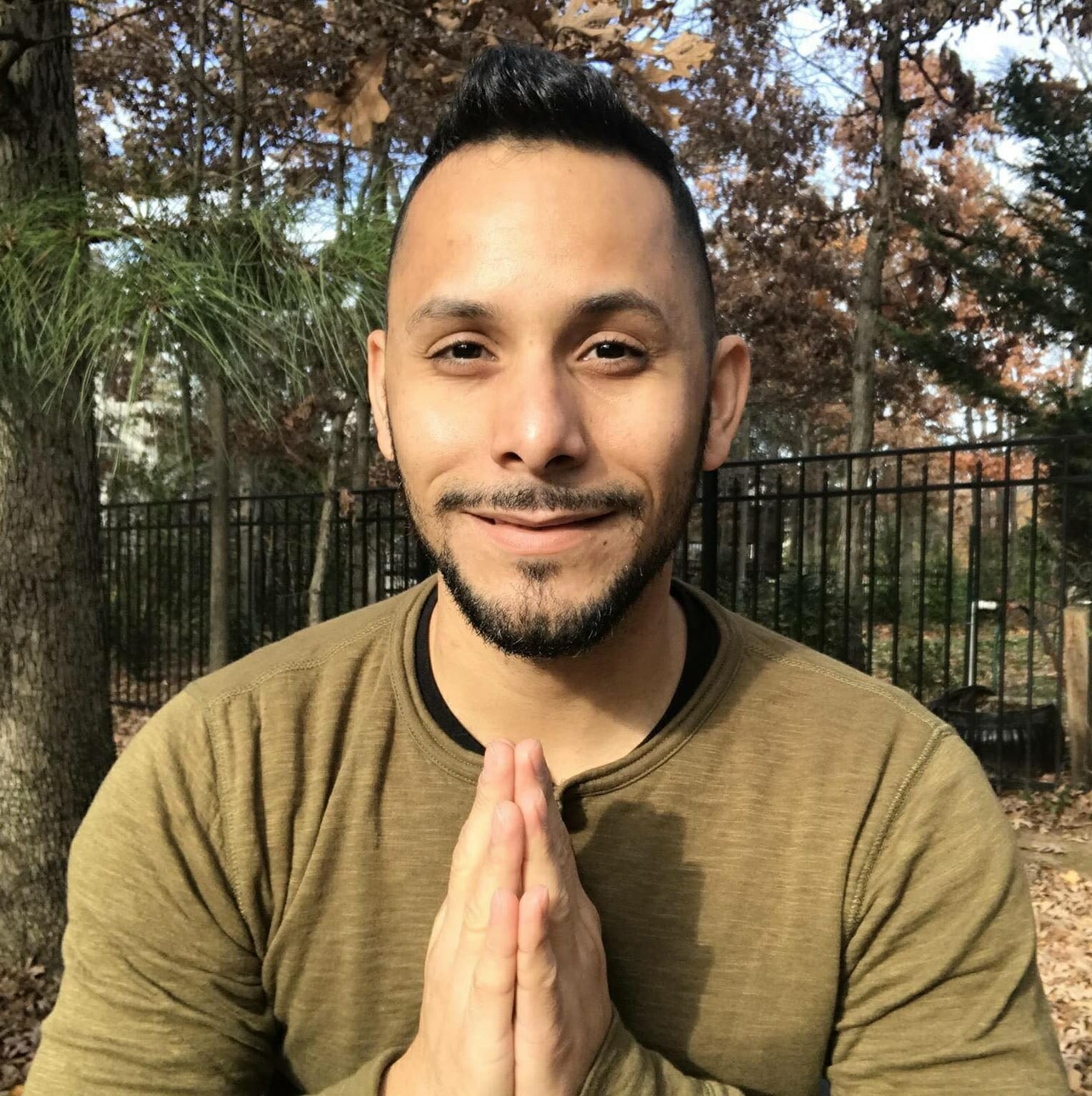 Fernando teaches Anatomy & Physiology, Yin yoga and How to advance your yoga practice and do more advanced poses safely.
Fernando Avellanet is a 200 Hours Experienced and Registered Yoga Teacher and Personal Trainer certified by the Accredited National Academy of Sports Medicine who partnered with Heal Me Institute to grow and develop their teachings in Anatomy and Physiology for the 200 and 300 Hour Teacher Training program. After spending nearly a decade working in the group fitness industry, training in multiple teaching formats and keeping up to date in innovative vinyasa modalities, Fernando knows what truly drives a mindful and effective class experience through the science of kinesiology and exploration of one's koshas.
Elizabeth (Liz) Ritolli
Liz began her formal Ayurvedic training in 2012 through Himalayan Institute in Honesdale, PA. She completed their Ayurvedic Yoga Specialist (AYS) program in 2012 and Torchbearer Mentoring program in 2013. In November of 2015, Liz completed Himalayan Institute's two-year Ayurvedic Graduate Program that qualified her to work as an Ayurvedic Health Counselor (AHC). Her primary instructors were Kathryn Templeton, Ayurvedic Practitioner and faculty member at Himalayan Institute, and Dr. Rosy Mann, Ayurvedic Physician and faculty member at Kripalu School of Ayurveda. Liz is a professional member of National Ayurvedic Medical Association (NAMA).
In 2013 Liz was invited to teach various modules in the Ayurvedic Yoga Specialist program in Honesdale and other in yoga studios. Three times a year, she prepares meals for the Himalayan Institute's Panchakarma program participants, working Dr. Carrie Demers, MD to customize meals for the group members. Locally, Liz has taught Ayurvedic cooking classes, Ayurvedic Spring and Fall Cleanse programs, and basics of Ayurveda in several yoga teacher training programs. You can find her workshops in Pennsylvania, Maryland, Virginia, and the DC metro area.
In addition to her work in Ayurveda, Liz is a musician, a yoga instructor (RYT 200), and a Licensed Massage Therapist (VA).
Sabina Kvenburg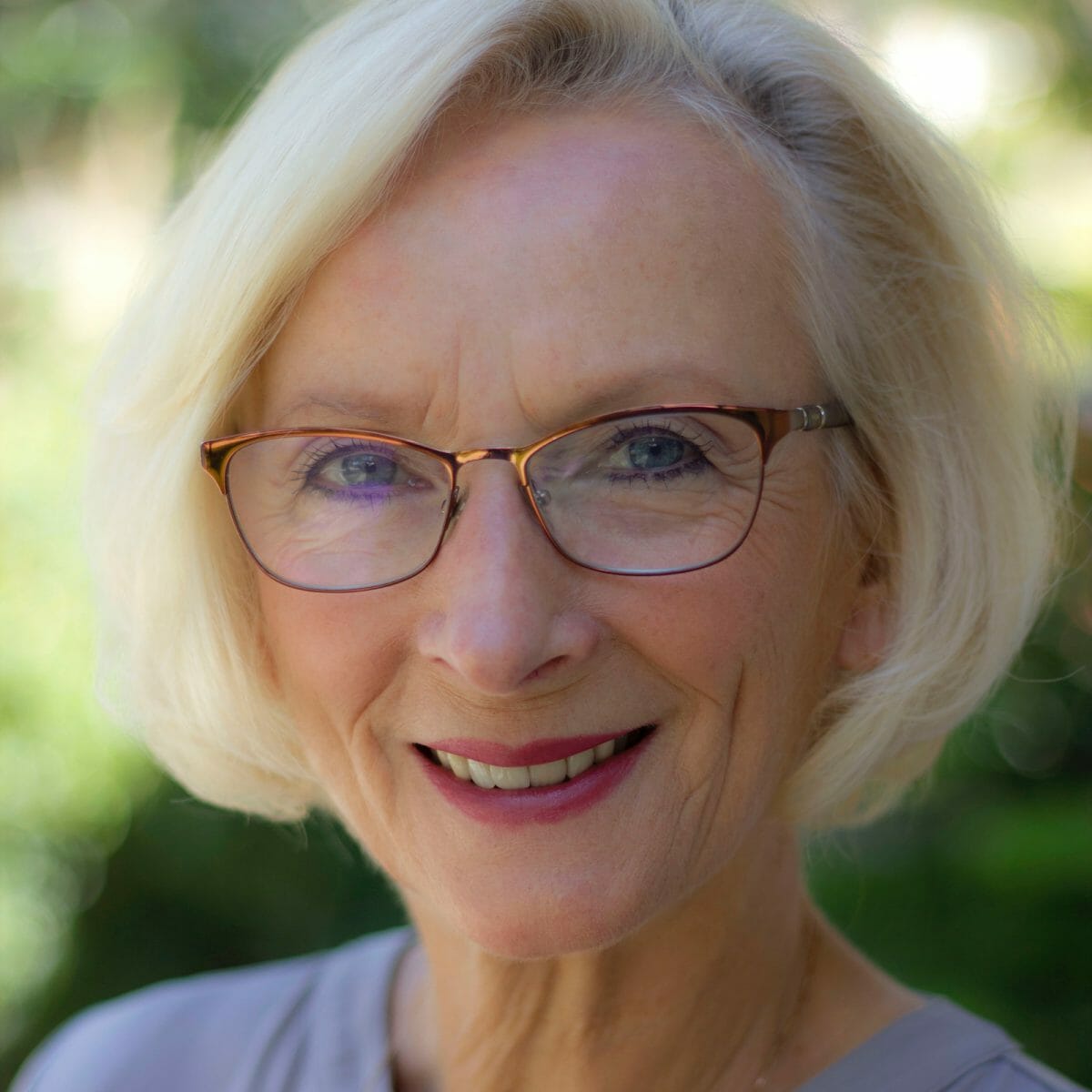 Sabina teaches Enlightened Business Practices for the Entrepreneur as part of our registered yoga teacher certification programs.
Sabine is the owner and CEO of M&S Studio of the Performing Arts and Founder of Confidence Coaching. She has over 36 years of experience being a performer, coach, and business owner. Sabine has helped thousands of students and clients to improve their communication and performance skills. As an instructor at Heal Me Yoga Institute, she provides students with tools and insights to make their yoga practice a sustainable business.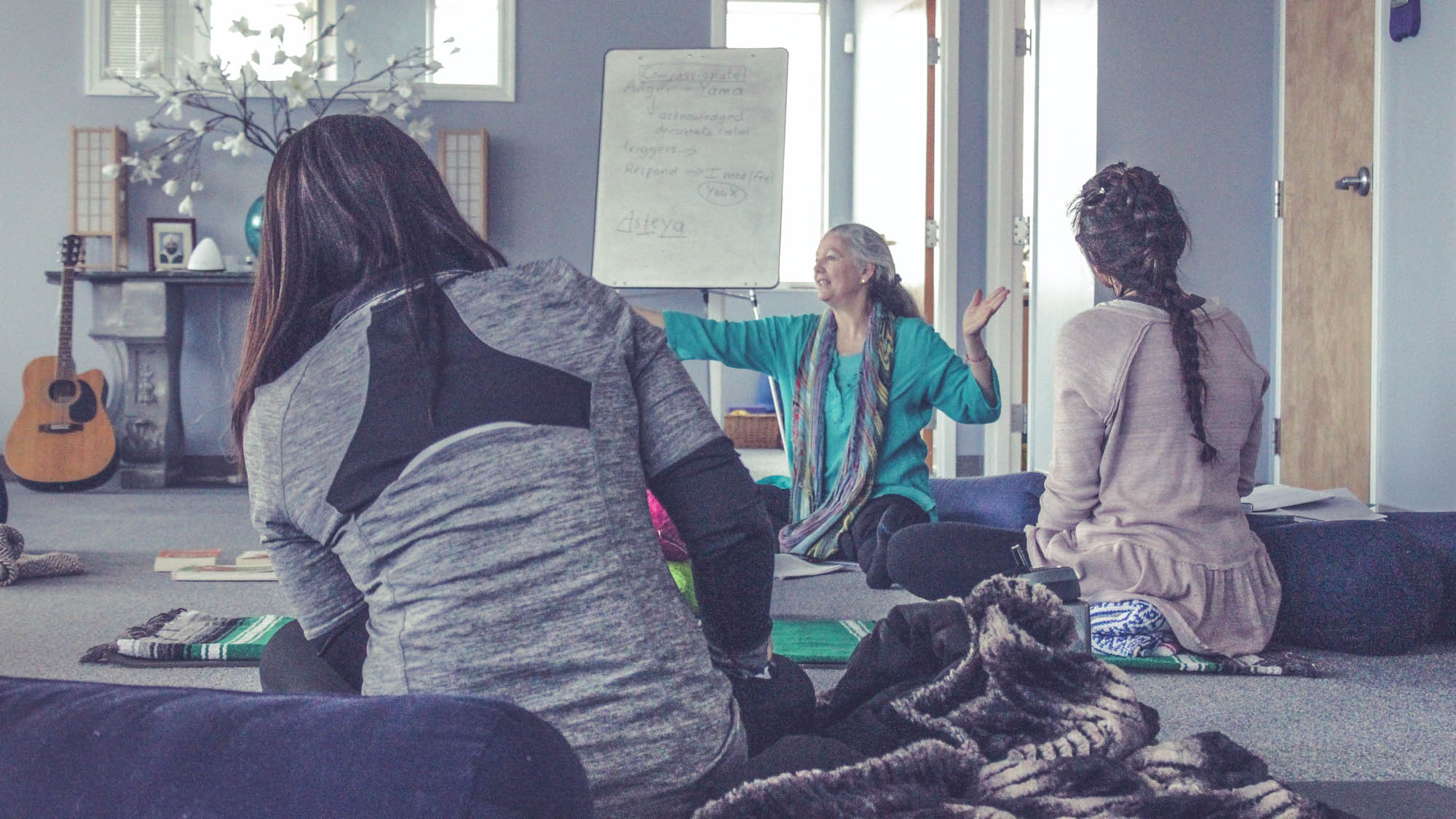 For More Information
For more information about teacher training courses, tuition, or how to enroll, please contact us at healmeyoga@gmail.com.