Improve your well being by taking a yoga class.
Heal Me Yoga Studio offers many yoga class formats, Tai Chi, and free meditation. See below for our current class schedule. We hope to see you soon!
Class Schedule
(Please note: class schedule may be subject to change.)
Mondays
10:30–11:45 AM — Full Body Yoga with Trish
6:00 – 7:00 PM — Vinyasa Flow with Lin
Tuesdays
9:30 – 10:30 AM — Therapeutic Yin Yoga with Jan
6:00 – 7:00 PM — Sunset Yoga with Anastasia
Wednesdays
7:00 – 8:00 AM — Rise & Shine Yoga with Debbie
9:30 – 10:30 AM — Gentle Strength Yoga with Camille
11:00 – 12:00 — Soothe Your Move with Carolyn
6:00 – 7:00 PM — Joint Freeing Flow with Jackie
7:00 – 8:00 PM — Candlelight Restorative with Jackie
Thursdays
9:00 – 10:00 AM — Loosen & Strengthen with Kristen
10:30 – 11:30 AM — Self Awakening Yoga/Morning Flow Rotation with Jan and Pat
6:00 – 7:00 PM — Yoga for Back Pain Relief with Debbie
7:00 – 8:00 PM — Meditation Hour with Debbie (no charge)
Fridays
7:00 – 8:00 AM — Rise & Shine Yoga with Debbie
10:30 – 11:30 AM — Mobility Flow with Kristen
Saturdays
9:00 – 10:00 AM — All Levels Yoga/Heal Me Yoga Rotation with Debbie and Anastasia
How To Register
If this is your first class at Heal Me Yoga, you can register in either of the following ways:
Drop in 15 minutes early and we'll get you set up.
Register and pre-pay online at Momo Yoga.
Registering and pre-paying online makes for a stress-free start to your yoga class. You can create a Momoyoga.com account before you register. Choose your class from the schedule and get started by following the link below!
Prices
Yoga classes are $15 to drop in for a single class, or you can save when you buy a five-class pass for $60 and get one class for free!
Location
Yoga classes are held at our teaching studio in Fredericksburg, Virginia. The studio is located on the corner of Courthouse Road and Southpoint Parkway:
Heal Me Yoga
10506 Wakeman Drive
Fredericksburg, VA 22407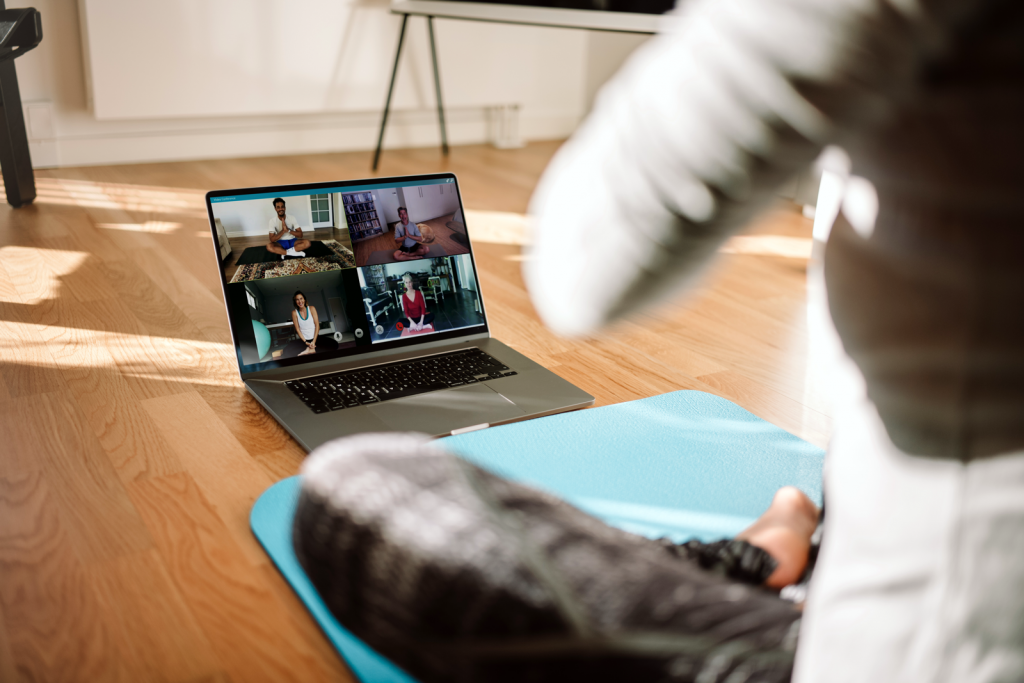 Start your yoga teaching journey.
Advance your
Heal Me Yoga invites you to enjoy therapeutic yoga classes taught by graduates and trainers of the teacher training program. Classes are open to the public and drop-in options are available. Please RSVP to reserve prior to the class since space is limited.